SPORTS PERFORMANCE COACHING
Private Customized Training Push Your Performance Limits Maximize Your Potential
Designed To Drive Peak Performance
Avoid the Mistakes Most Athletes Make that Cap Their Performance & Cause Frustrating Injury
As a competitive volleyball player, you know you can't just workout. You need a tailored training program specific to your sport and performance goals. Our bespoke Sports Performance programs will push your performance limits and allow you to reach your individual goals faster than you ever thought possible.
When you team up with Bulletproof Performance, you'll get to work with:
Competitive athletes

Sports Physiotherapists

S

trength & Conditioning Coaches
We will seamlessly integrate your sports performance program with rehab and injury prevention - so that you'll not only level up your game and maximize your athletic potential, but become bulletproof and prevent future injury setbacks in the process.
"I added 29 cm to my vertical jump after training with Bulletproof Performance!"
This is THE program for any athlete looking to take their performance to a higher level. It's well organized, fun, challenging, and tailored to fit your life. I am now 4 months into the program and I'm stronger, faster, and jumping higher than ever. From day one my progress has been monitored continuously, and I constantly receive feedback on ways to continue to improve my movements and my performance. I recently went back to my club after summer break and I crushed all of my previous test results. I would highly recommend the program to anyone who wants to take their game to the next level! 
UAE Women's Indoor Volleyball National Team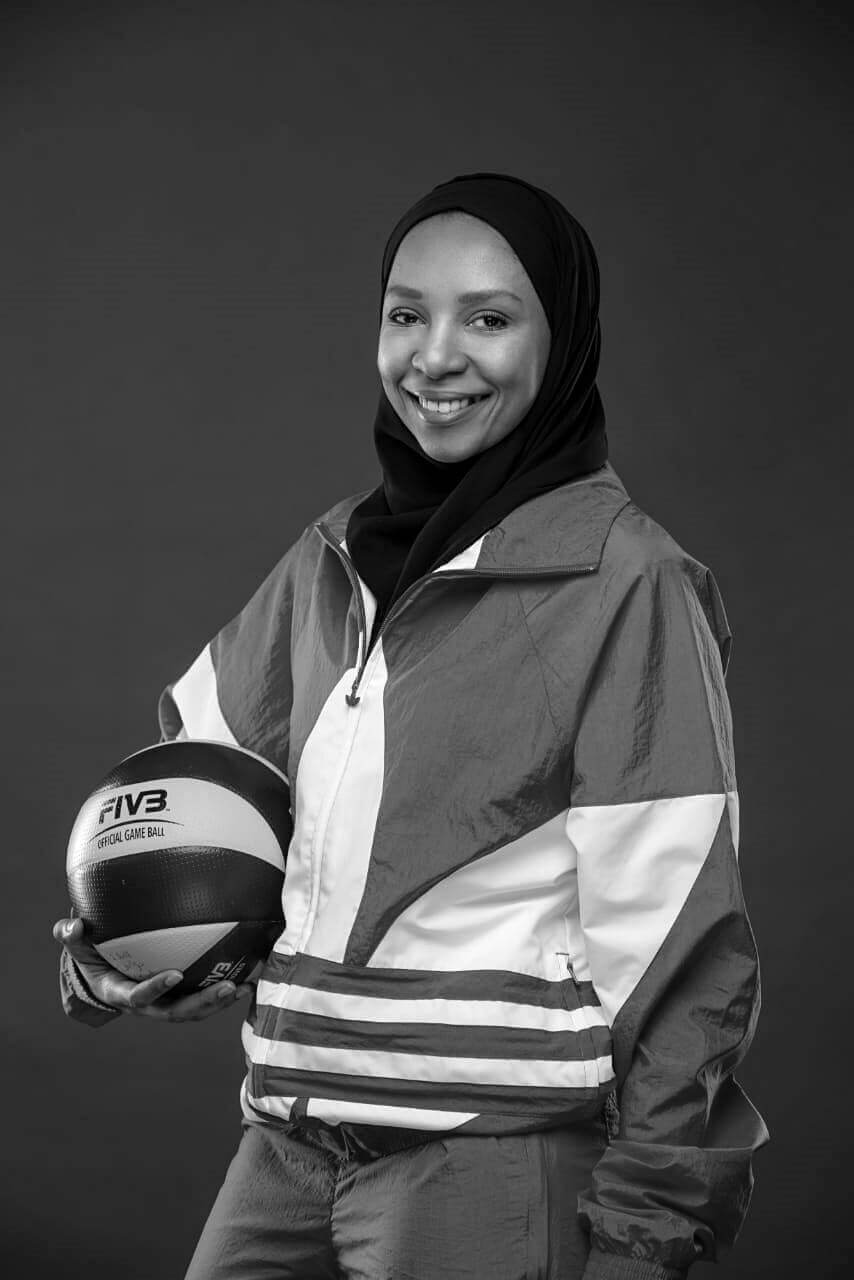 When you train Bulletproof, you'll:
We Can Help You See Better & Better Results on the Volleyball Court With Every Workout
It's no secret that volleyball is a fast-paced, high power sport – involving a huge amount of jumps and lands, spikes and serves, as well as constant, rapid directional changes. 
Demands are high… And so are the stakes!   
Luckily our team knows what it takes to maintain your competitive edge, push your performance limits, and do so without ever compromising you or putting you at risk of  injury. Because a great sport-specific program does more than just improve your sports performance – it also makes you more resilient, drastically lowers your risk of injuries and as a result increases your competitive longevity.  
Bulletproof Performance is designed for volleyball players, by volleyball players. It doesn't get much better than that. We know what it truly means to be an athlete and we've learned from our mistakes so you don't have to. 
That is why we're on a mission to help more volleyball players like you understand the power and importance of training smarter, rather than just harder, when chasing after your goals.
So, if you're ready to add massive gains to your vertical jump, and to feel faster, more powerful, and explosive on the court than ever before??! Then it's time you start training Bulletproof!
The Founder of Bulletproof Performance
I fell in love with volleyball at a very young age. At 15 I moved away from home to attend a national volleyball academy. I was a young, aspiring athlete, willing to do anything to get better and reach my goals. 
However, the academy was new and our access to proper strength & conditioning coaches and physiotherapists was limited. 
So although I eventually managed to reach my volleyball goals, that lack of support and guidance also meant I worked myself into a lot of trouble, unnecessary injuries, and detours along the way 
Now, after more than a decade working as both a physiotherapist and sports performance coach, I created Bulletproof Performance because I wanted to develop a program that could be the support, structure, and guidance I wish I had throughout my volleyball career. 
A program that would give players the performance gains they so desperately want, in the fastest and most efficient way, but at the same time make sure they steer clear of pain, injuries and setbacks.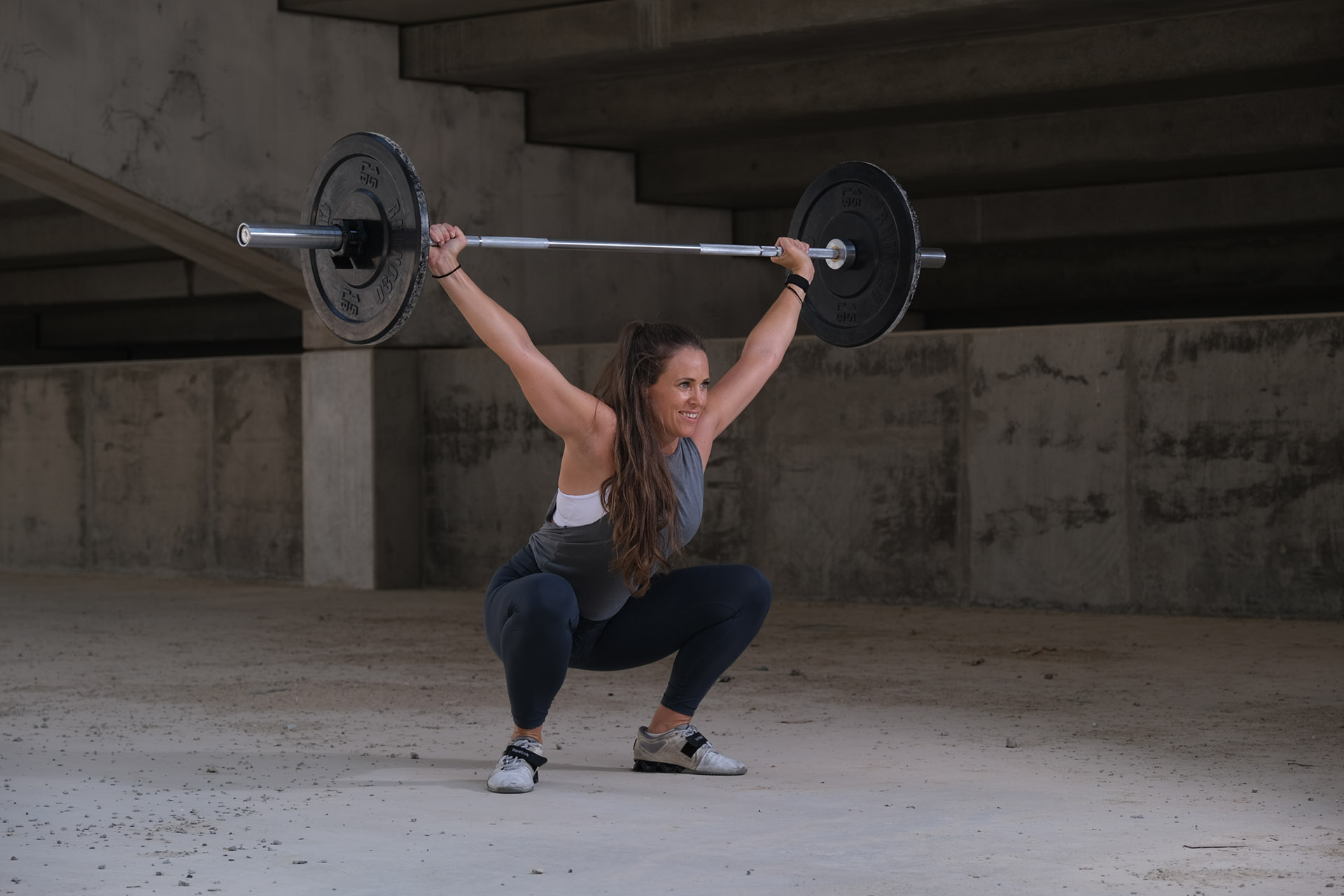 Through empowerment and teamwork, Bulletproof Performance is here to help you take your game to the next level with sport-specific programming, tailored strength and conditioning training, injury prevention, and rehabilitation.
Hello coach Anja, today we finally had court training! And I cannot explain how different it felt! 🤩 I felt so much faster, stronger, able to change direction quicker than before, it was crazy. After so long of not playing and I actually improved 😱
Awesome advice. Thanks coach
Still working out lol
But it's a very good day
Lots of PRs
Heyaa!! Week 1 was a little roller coaster hehe but I pulled through and managed to do all 5 workouts (plus 1 extra for arms & shoulders) 💪 Week 2 started well, done all 3 as per the schedule. And noticed improvements already which is fun. And especially the improved recovery time..legs seem to have adjusted
Maaaan! Court conditioning indoors is a different story!!!
First two workouts of the new cycle are awesome so far 👏
But already now the game is so much better for me 😎 I smack more and more like the old days! Today I blocked line shots of a tall player!! Line shots Anja!!!!
But now being back in the gym I really feel the progress from phase 1 👍🏻 👍🏻
My legs feel much stronger
And btw even my twin bro noticed that my jump is better and I am more athletic ...and when he admits that it must be really really true 🤣 🤣
Because normally we don't give each other flowers like ever
Haha
So I started at a CrossFit gym about a month ago and I've mostly gravitated toward the weightlifting classes instead of the actual CrossFit ones. But I get so much praise from the coaches for my form and every time it happens I think of you ❤️ thank you for giving me a strong foundation 😘 😘 😘
Unleash Your Inner Champion
Here's What You Get When You Choose Private Sports Performance Coaching with Bulletproof Performance
"The App is super easy to use, and both the videos and daily messages are really helpful.
I love it!"
Before working with Bulletproof I didn't have any schedule or routine to my training and I didn't know what would be the best exercises to help me achieve my goals. It was demotivating and I didnt want to start working out again because I had no clue where to start. 
Now, thanks to Bulletproof Performance, I found my drive again! Structure is important to me and I love the powerful simplicity of this program. It's exciting and motivating knowing I'm doing exercises that will get me closer to where I want to be. I'm jumping higher, my strength has doubled and I can really feel the difference on the court! 
KATARINA BEDNAROVA
Beach Volleyball player
Ready to take your game to new heights with private coaching?
RESULTS YOU CAN EXPECT WHEN YOU TRAIN BULLETPROOF
"If you want real results you need to choose Bulletproof! "
Before I was having a hard time finding a trainer who understood what I really needed and who could give me volleyball-specific exercises. It was affecting my motivation to train and I was struggling being consistent with my workouts.
But after I started training with Bulletproof instead I found myself being excited about going to the gym, because I knew I was working on something that would specifically improve my game! After just a few weeks all my strength tests were already way better. I had also been battling with a painful shoulder for the last couple of years, but after training with Bulletproof it's completely gone! 
If you want to improve your game and work with people who have an individualized and professional approach then Bulletproof Performance is the way to go!
Natalia
Indoor Volleyball
"This tailored concept has balanced perfectly with my busy schedule and lifestyle"
 I recently turned 30 and reluctantly realized I could no longer keep my level up by only playing beach volleyball. My body would get tired and achy a lot faster than it used to, and I was longing to get back the power and vertical jump of my younger days. 
That's when I started training with Bulletproof Performance, and I have definitely not regretted it! The entire concept is excellent and the individual feedback and support has been amazing! 
It's fun, thoughtful, efficient and innovative - the complete opposite of your standard off the shelf program. I've been learning a lot from it, and both my body and my game is feeling better across the board. I'm jumping higher, my agility and explosiveness is back - even in long rallies and off-situations I'm able to get proper power into my approach and jump now.
I've been surprised at how much untapped potential Ive been able to access through this individual and step-by-step approach. Watching myself improve really is a lot of fun, and not as hard as I thought! 
Jan
Beach Volleyball
"This program WORKS!"
For a long time I was struggling to find the right training to get better. But now after working with Bulletproof I finally got the improvements I was looking for. 
I love how all the exercises and the different phases of the program are connected, and how they gradually progress and complement each other. My speed and vertical jump is better, and I can feel the difference on the court.
I would recommend the program to anyone! 
Donatas
Beach Volleyball
"Now I feel bulletproof!!"
"As an athlete who participated in so many different sports, I've experienced a whole range of pain and injury.
Bulletproof Performance has guided me through it all, from helping me identify and strengthen my weaknesses, to overcome a nagging ankle injury and to giving me the correct tools I need to help me avoid further injury.
They're one of the few who understands what it really means to be an athlete, and have helped me understand the importance of training smart and incorporating prehab into my training in order to continue performing at a high level. I can confidently say that I can now train bulletproof."
Samia
Obstacle races, Calisthenics, Parkour
IS TRAINING BULLETPROOF RIGHT FOR YOU?
This Program Is Absolutely For You If...
This Program Is NOT Right For Players Who...
WILL THIS PROGRAM WORK FOR ME REGARDLESS OF MY VOLLEYBALL LEVEL AND MY STRENGHT TRAINING EXPERIENCE?
Yes! Our approach is fully individualized and custom-tailored, and we work with all athletes - from beginners to international competitive players. Our thorough intake process and movement assessment helps us set your starting point and then we create a strategy of how to progress and excel from there. 
CAN I DO THE WORKOUTS ON THE DAYS THAT SUIT ME BEST? WILL THE TRAINING FIT IN WITH THE REST OF MY TRAINING / WORK?
Yes. Bulletproof programming is fully flexible and individually tailored. As part of the intake process, we'll figure out what works best for you, and we'll custom-design your training around your personal schedule, volleyball training and competitive season, and your performance goals.
WILL I NEED ACCESS TO A GYM OR SPECIFIC EQUIPMENT TO GET THE MOST OUT OF MY TRAINING?
Not necessarily. The program will be adjusted to what you do have available. Everything about Bulletproof is custom-tailored to you and your needs. We'll design your training plan based on what's accessible to you. Several of our athletes have had massive results only training at home with minimal equipment (Alya at the top of this page being one of them). 
HOW WILL I KNOW WHICH EXERCISES I'M DOING AND IF I'M DOING THEM RIGHT?
Bulletproof includes a suite of custom videos, provided to you according to your training schedule in the Bulletproof app. You can also send your coach videos of yourself doing your exercises, and your coach will provide feedback and ways you can improve performance. You'll also be able to track your progress, habits, lifestyle, and nutrition, so we can get an accurate picture of your overall progression, and maximize performance at every step.
I STRUGGLE WITH SOME OLD, NAGGING PAINS AND INJURIES - CAN I STILL DO THE SPORTS PERFORMANCE PROGRAM?
Yes. The beauty of the Bulletproof Performance programs is how they seamlessly integrate injury rehabilitation and prevention, with sports performance. Old injuries can be a big block to achieving peak performance, which is why it's always something we address from the very start of your program.
WILL YOU WORK WITH MY TEAM?
This program can be integrated with the rest of your performance team, such as physicians or coaches, if needed. Their expertise, insights, and direction will be aligned with  your programming, so all your training fits together.
IS TRAINING WITH BULLETPROOF VIRTUAL? OR IS THERE AN IN-PERSON OPTION? 
All Bulletproof Training programs are virtual. There are hybrid options available for those who live in Dubai.
HOW MUCH DOES THE PROGRAM COST?
Every program is tailored to your needs, and we are happy to help guide you to find the right program and investment for your situation. Connect with us for more details on pricing.
Jump higher. Spike harder. Dig deeper
GET PERSONALIZED, PRIVATE COACHING THAT COMBINES ELITE SPORT-SPECIFIC TRAINING, STRENGTH & CONDITIONING COACHING, INJURY PREVENTION, AND REHAB SUPPORT
At Bulletproof Performance we put you first.
We want you to succeed and have the absolute best experience working with us.
When you're working with the coaches at Bulletproof Performance, you'll be surprised (and thrilled!) how quickly you improve.
You get to work with fellow athletes that have actually played volleyball and understand the game. And at the same time feel confident that all programs have been created by someone who's both a sports physiotherapist, strength & conditioning coach and former top volleyball athlete.
Bulletproof programs are comprehensive and completely custom-tailored to get you playing at the top of your game. Because of this, we can only work with a small number of athletes at a time and there may be a waiting list. If you love your sport and you're serious about your performance goals, apply to work with us today.
"Hire Bulletproof Performance if you want to smoke your next Volleyball season!"
The Bulletproof Performance program is the perfect pre-season preparation that any athlete needs in order to physically and mentally prepare themselves for the season. I really, really recommend working with them to anyone who has a passion for volleyball and is dedicated to work hard in order to excel in the sport. I want to thank the team at Bulletproof Performance for this opportunity that has helped me achieve my goals when it comes to strength and my vertical jump, and made me feel faster and more powerful on the court than ever before!
Indoor Volleyball, UAE Women's National Team
YOUR BEST SEASON EVER AWAITS YOU
Regardless of whether or not you decide to join our program, we encourage you to begin prioritizing sport-specific training right now.
As former top level volleyball athletes ourselves, we know what it's like to consistently perform below the level you know you're capable of. We also know how incredible it feels to put in the work and win.
Don't wait until you're disappointed in your results next season. Invest in your training now, and you'll see incredible results in no time.
At Bulletproof, you'll unlock your true potential. And most importantly, we want you to enjoy the process. We are with you every step of the way. Let's do this together.
Click the link below to schedule a no-pressure chat with us. We'd love to have you on the team!